Make inclusion your business
Inclusion is good for business – and there's never been a more important time to make it part of yours.
Inside Inclusion can help you make diversity and inclusion central to what you do so that everyone can feel valued and fulfil their potential, and your business can flourish.
Good Governance
From leadership and decision-making, through to policy, education and communications, inclusion should underpin everything your business does
Strategy Development
Incorporate inclusion into your strategic planning and make it part of business as usual
Learning and Development
Choose from a range of diversity and inclusion workshops and seminars, all tailored to your needs and audiences
Recruitment & Selection
From drafting job roles to advertising, interviewing and appointing, audit your hiring processes and create a diverse talent pool
Inclusive Marketing & Communications
Make your commitment to diversity and inclusion visible in all your communications to colleagues, customers and prospective clients
Drive Change Through Data
Learn how to make the most of diversity data to inform risk assessment, planning and decision-making
Workforce Engagement
Developing and nurturing network groups and establishing diversity and inclusion committees to drive internal change
Chris Gibbons is an inclusion consultant with over 15 years' experience working in the fields of diversity, equality, inclusion and anti-discrimination. While his clients represent a range of sectors in the UK and globally, much of his experience comes from the sport industry and, in particular, grassroots and professional football.
Chris works with businesses of all sizes to explore and address issues relating to all forms of diversity and discrimination. He has significant expertise in the fields of disability, faith, gender identity and sexual orientation.
Before establishing Inside Inclusion in 2016, Chris worked for RBS, The FA, Stonewall, The National Autistic Society and The Children's Society.
Get in touch
Chris has been supporting the development of our D&I strategy over the past two years.
He is professional, knowledgeable, passionate and engaging with colleagues. He has a wealth of experience to draw upon and we value his advice and expertise. His personable style plays into one of his strengths - the delivery of training to teams of all levels. He comes highly recommended from the Beano family.
Sarah Taunton - Beano Studios
Chris brings energy, expertise and enthusiasm to Chelsea FC's EDI work and has been a great advisor to the club on a wide range of projects and initiatives.
The team and I have thoroughly enjoyed working with Chris – he is proactive and supportive with a keen focus on delivery. We continue to work closely on a number of projects which will have a long lasting and positive impact on the club.
Sara Matthews - Chelsea FC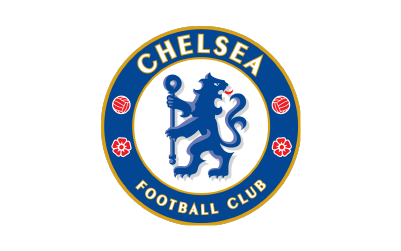 No-one can do this better than Chris.
For several years Chris has led sessions on creating inclusive primary schools and challenging homophobic behaviour. He has a wealth of experience and knowledge and trainees are always totally absorbed and engaged in his sessions. Thank you for sharing your expertise with us.
Brigitte Boylan - LETTA (Primary School Trainee Teachers)
Chris has been delivering workshops to our PGCE and Schools Direct trainees on homophobic bullying for over 10 years.
Over the years our trainees have shared many exceptionally positive comments concerning how much practical information and advice they gain from it. Chris always demonstrates an exceptional level of enthusiasm and commitment through his humour, the quality and sheer amount of resources he generously shares with everyone.
Dave Chaplain - Nottingham Trent University (Secondary PGCE Programme)
We want to prepare early career teachers to manage some of the more challenging issues which might cross their paths in schools.
Chris has been an essential part of this learning journey for staff and students at St Mary's University. Inclusion matters for everyone! Trainee teachers always comment on how useful it is to have time to articulate their views, explore other opinions, and share how to engage on these issues with their pupils in schools in an appropriate manner.
Anna Lise Gordon - St Mary's University (Secondary PGCE Programme)
Chris is an integral partner in our programme work with schools.
His knowledge about inclusion and equality, along with his creativity and energy, means everything he creates or delivers is of the highest quality. He is a fantastic communicator and feedback from sessions he facilitates is always excellent. People comment that he has made them think about anti-bullying and inclusion in a way they have not before, and we know that his work has a meaningful and lasting impact.
Nicola Murray - The Anti-Bullying Alliance
Chris has a wealth of experience across a range of sectors which made him an excellent choice for us.
He is enthusiastic, honest and extremely personable. Chris is very easy to work with and has some fantastic ideas. He always delivers to our timescales and consults well to ensure he is meeting our requirements. We have really enjoyed working with him.
Elaine Clarke - The Oil & Gas Authority
Chris is consistently one of the best-rated speakers on our programme.
He is so passionate about inclusion in all its forms that he manages to captivate the attention of students no matter the time of day or when we position his lecture in the calendar. He has a remarkably free style of presenting and is fantastic at interacting with large audiences.
Carmen Meira-Garcia - University of Bristol (Secondary PGCE Programme)
Chris has given thorough and ongoing advice and support.
Chris' wide range of knowledge and experience has really tested us to make fundamental changes that will have a lasting impact on the sport and how we are organised.
Maggie Still - Scottish Squash